Memberships and Certifications
Canoports UK are proud to have stringently controlled Quality Management Systems and an unrelenting work ethic. To prove this to you and put your mind at rest, we have become members of and/or applied for certification from governing bodies that have the highest standards that need to be met in order to issue certification or membership. Please see a list of the certifications and memberships that we have been awarded below.
Glass and Glazing Federation
Canoports UK are proud members of the Glass and Glazing Federation (GGF).
The Glass and Glazing Federation is the representative body for companies that make, supply or fit, glass and glazing products including double glazing and conservatories.
The Glass and Glazing Federation (GGF) is the industry's main trade federation. Formed in 1977, many GGF Member companies were founder-members and all new companies that join have to meet the high standards set by the GGF.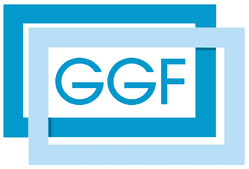 When you use a GGF Member, you are guaranteed to be using a firm that:
Has financial  stability and has been trading for a minimum of 3 years.
Has been vetted and has premises, products and employees fit for purpose.
Employs trained professionals to ensure your installation is to the highest technical standards as outlined by the GGF Glazing Manual written by the industry's leading experts.
Complies with the GGF Consumer Code of Good Practice which has strict requirements regarding the conduct of Member companies and ensures they comply with all relevant consumer legislation. All GGF Member companies are audited on a regular basis to ensure their compliance.
Offers you free automatic deposit protection using the GGF Deposit Indemnity Fund set up in 1981 – now the industry's best deposit protection that safeguards your deposit and installments of upto 50% of the contract value or £12,500 (whichever is lesser).
Offers you free access to our Conciliation Scheme in the unlikely event of a dispute with a GGF Member company. Rest assured you will not be left alone – the GGF will help resolve the dispute and if it cannot be resolved (very rare), the Glazing Arbitration Scheme is there to help you reach resolution.
Offers you transferable warranties – should you sell your property, you can advise the buyer that the guarantee can be transferred over to them by the Member Company who fitted your product for a reasonable fee.