Install Your Carport Yourself, Or Have Someone Do It For You
Whether you are looking to install a new carport or veranda yourself, or would like someone to install it for you, you have come to the right place!
Canoports UK are the one-stop carport, canopy and veranda shop. We supply our structures bespoke to your specific size requirements and you can choose whether to have it delivered to your home for self-installation or alternatively, one of our trusty installers can install the product for you.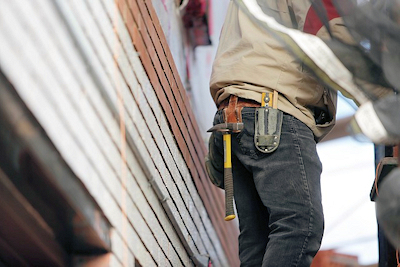 Why choose self installation?
If you choose to install one of our carports or verandas yourself, you will save on the overall costs as there will be no installation fee. Installing our structures are straightforward for those that are handy with a toolbox and used to a bit of DIY. We will supply you with an illustrated installation manual to guide you through the installation, making each step clear and easy to understand.
Why choose supply and installation?
If you are not such a confident DIY'er and have little or no experience, then a full supply and installation service may be better for you. We have a wide selection of professional, fully trained installers across the UK and are sure to have an installer local to you that can install your new carport or veranda in as little as 1 day depending on the sizes of the structure.
Click on the button below to request a free quick quote to find out just how cost effective our robust structures are. Or click here to view our full carport, canopy and veranda product range.