Store items under your veranda or carport during the winter
Outdoor furniture can be costly and you either need to have a large indoor space to store them over winter, or leave them outside and risk them weathering, resulting in you replacing them every year.
However, you can store them neatly under your veranda to keep most of the weather at bay, this is particularly ideal for those that do not have a spare garage just to store furniture in the winter months. It also means that if you don't use your veranda in the colder months, you are still gaining valuable use from it.
Outdoor Furniture and Equipment Storage
You can store many items such as outdoor tables and chairs, children's play equipment, BBQ's and more. You can even store plants that require protection from the frost with the addition of protective covers.
Refuse and Recycling Bin Storage
Verandas and carports are also really handy for storing your refuse and recycling bins, keeping them sheltered from the weather and keeping you dry when accessing them up the rain.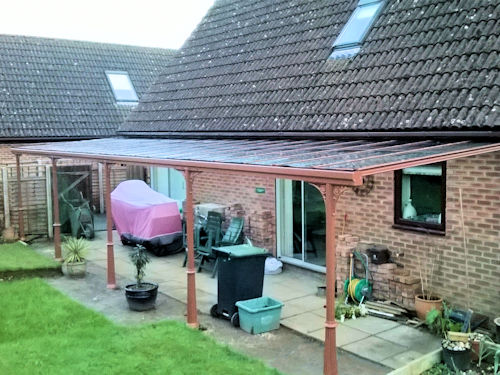 Car, Bike and Caravan Storage
Your carport can be used to store your motorbikes, caravans or 'summer vehicles' during the winter, allowing you to also cover them with car/bike covers for additional protection, keeping your garage free for you to use easily when required.
Outdoor Heating and Lighting
If you wish to use your carport or veranda to repair your vehicle or furniture during the winter, we can supply carport lights and veranda heaters which will make the area underneath cosy and warm, enabling you to stay outside longer even when the sun goes down.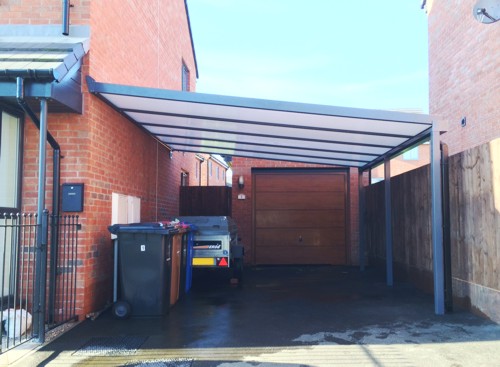 Download your free copy of our carport, veranda and glass room brochure to discover our high quality shade and shelter structures.

Canports UK: Supplying high quality carport, canopy and veranda systems to the public
Both supply only and full installation available.
Follow us on our social media accounts to keep up to date with our latest news & offers:
Twitter | Facebook | Blog | Contact Us