Verandas VS Conservatories
Are you stuck between a veranda and a conservatory for your home? If you are, it's no surprise. Both allow you to extend your living space whilst enjoying views of your garden and keeping sheltered from the weather. It's important to note that they both offer their own pro's and con's and therefore, the benefits you are looking for will determine which of the two is best for you.
That's why we have outlined the main pros and cons of each below to help you make your choice.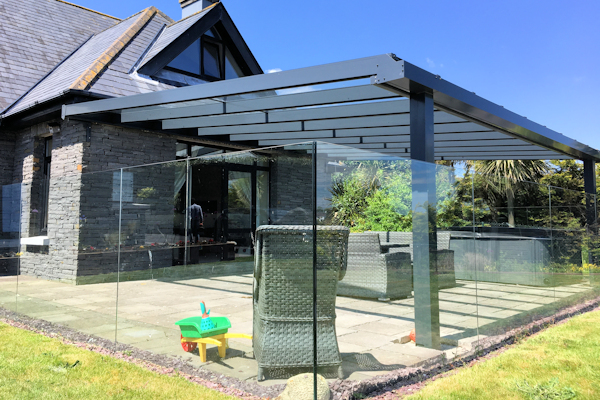 An enclosed, locked room
Fully waterproof inside
Quiet often too hot to sit in, in the summer
Quiet often too cold to sit in, in the winter
Extends your indoor living space only
Experience the fresh air all year round
Can store outdoor equipment underneath
Available with lockable sliding glass doors to fully enclose it
Fully waterproof roof with high UV protection depending on the roof material chosen
Extends the use of your garden and your indoor living space
Almost undisturbed views of your surroundings
A standard veranda can't securely store items throughout the year as there's no doors to lock
Not fully unclosed – unless you upgrade to a glass room
As you can see above, there are many pro's for the veranda however, it depends what you are looking for so make sure you read through the list and tick the benefits that apply to your needs.
Good luck!
Canports UK: Supplying high quality carport, canopy and veranda systems to the public
Both supply only and full installation available.

Follow us on our social media accounts to keep up to date with our latest news & offers:
Twitter | Facebook | Blog | Contact Us